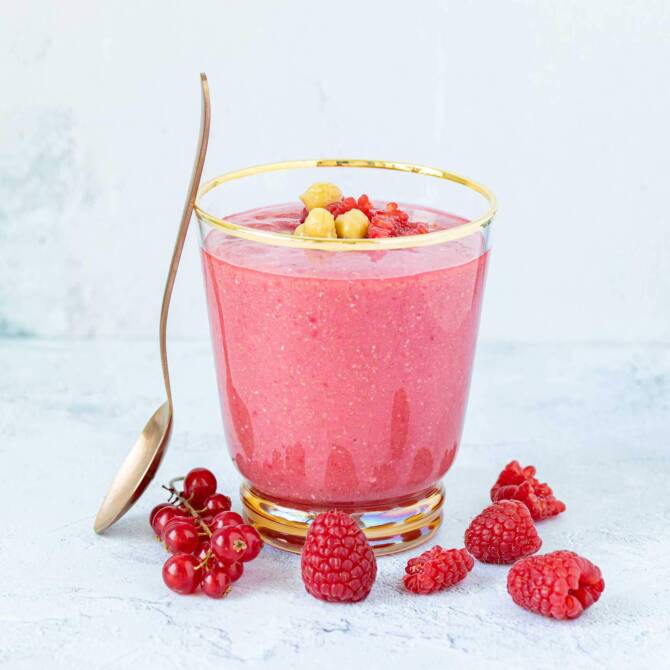 Berry and chickpea smoothie (vegan)
Want to get your day off to a powerful, vegan start? This power smoothie with raspberries, redcurrants, chickpeas and a banana takes just five minutes!
Nutritional information per portion
Preparation
Rinse the chickpeas. Place all the ingredients into a blender and blend into a loose puree. Pour into glasses and enjoy.
Back
Ingredients for 2 servings
200 g
raspberries
100 g
redcurrants
50 g
cooked chickpeas
1
banana
200 ml
cold water
25 g
SteviaSweet Crystal
(ice)
Back