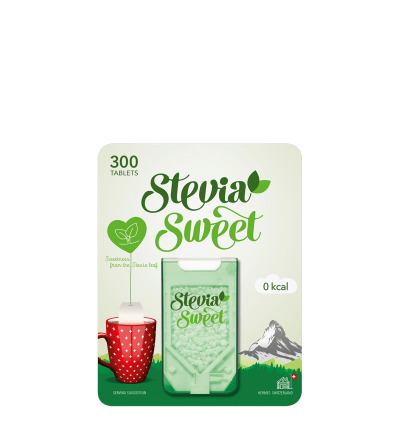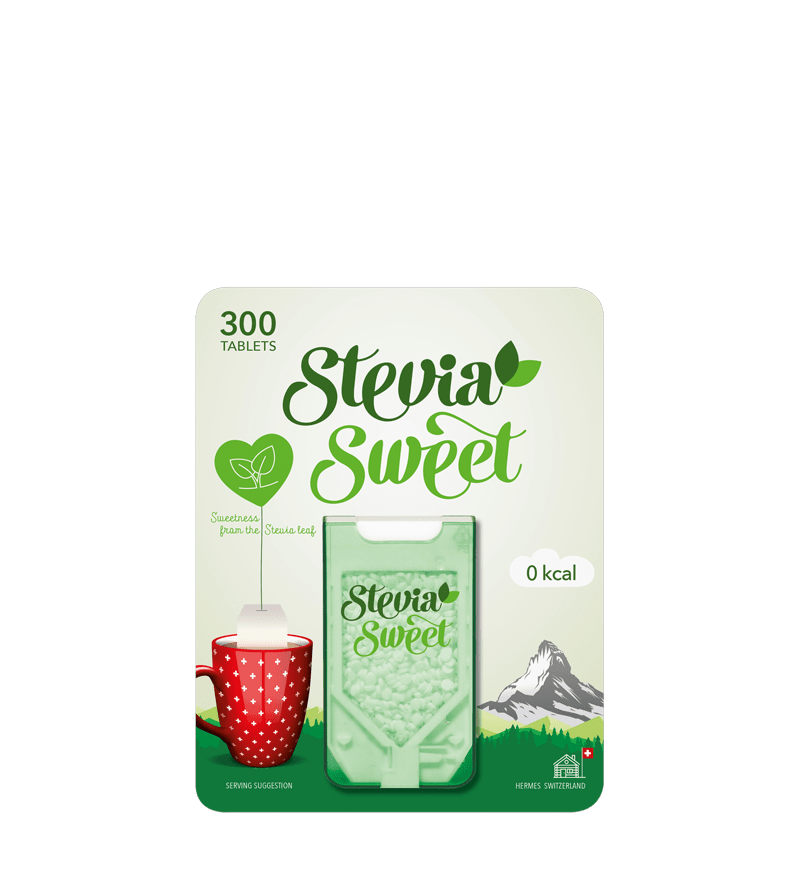 Tablets
Brings tea and coffee to life
With SteviaSweet tablets you can get the perfect amount of sweetness. Depending on your preference, simply add one or two tablets to the hot drink. How about a Matcha Soy Latte sweetened with SteviaSweet? Lots of flavour, low calories.
2 tablets of SteviaSweet corresponds to a teaspoon of sugar.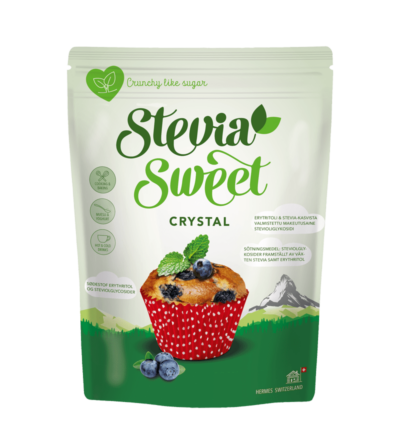 Crystal
For sweets of all kinds
You can use SteviaSweet Crystal for everything you would normally use sugar for. So for cooking, baking, drinks and desserts. Your imagination knows no boundaries. In our recipe collection, you will find lots of delicious inspiration.
A teaspoon of SteviaSweet Crystal is equivalent to two teaspoons of sugar.