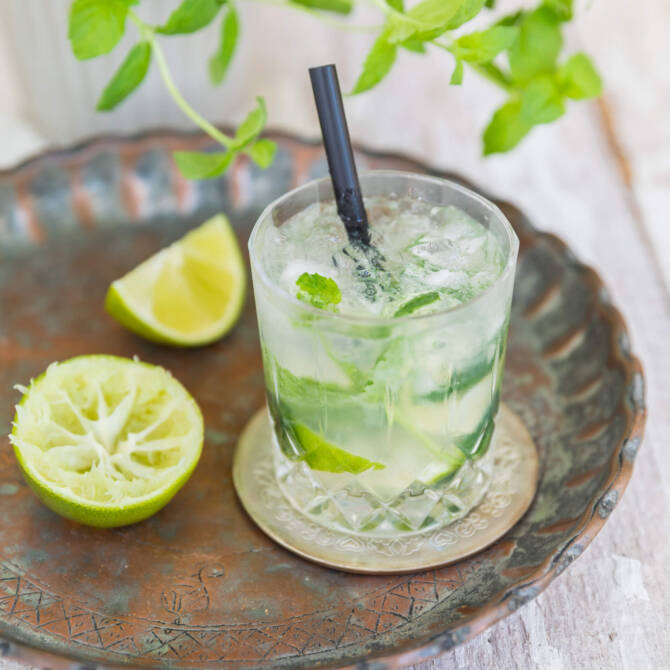 Mojito
Be inspired by our delicious sugar-free SteviaSweet recipe ideas, and stay balanced while still enjoying your favorite dishes without excess calories!
Nutritional information per portion
Preparation
Serves: 4
Squeeze the lime juice into glasses. Add SteviaSweet Crystal, mint and rum. Stir carefully. Fill the glasses with ice cubes and pour over the mineral water. Garnish with lime slices.

Back
Ingredients for 4 servings
To serve
Back