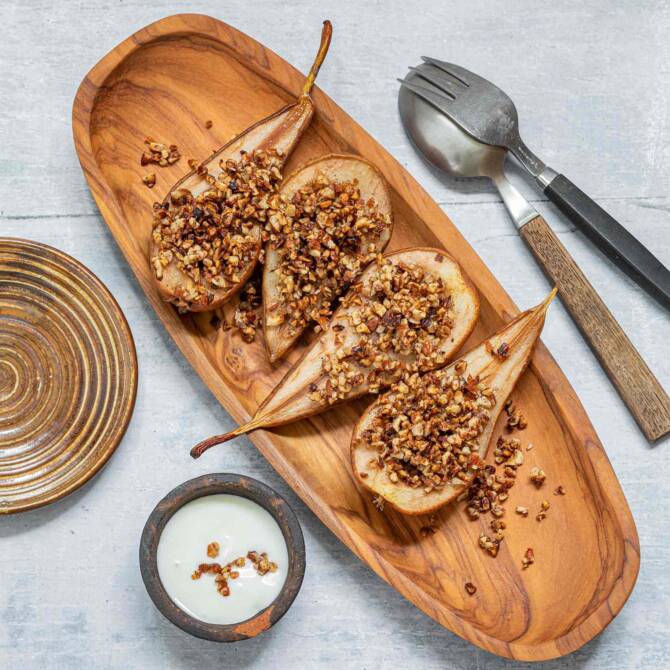 Oven-baked pears
As the nights draw in, you need an aromatic dessert to warm your soul: Try our recipe for baked pears with vanilla and cinnamon.
Nutritional information per portion
Preparation
Preheat the oven to 200 °C. Wash the pears and cut in half lengthways. Use a teaspoon to remove the core. Place the pear halves in an oven dish with the cut sides facing upwards.
Mix together the butter, spices, SteviaSweet Crystal and ground almonds. Spread the mixture over the pears. Bake on the bottom shelf of the oven for approx. 20-30 minutes, depending on the size and ripeness of the pears.
Serve with natural yoghurt.
Back
Ingredients for 4 servings
4
small ripe pears
1 tbsp
butter
1/4 tsp
ground vanilla
1/2 tsp
ground cinnamon
1 tbsp
SteviaSweet Crystal
45 g
ground almonds
To serve
Back