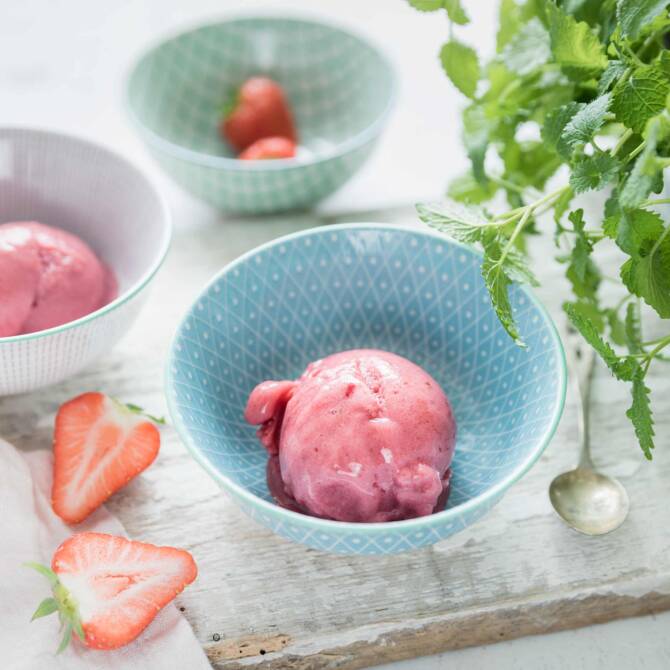 Strawberry and banana nice cream (vegan)
Conjure up a little bit of vegan joy in just 15 minutes: all you need is bananas, strawberries, almond milk and SteviaSweet.
Nutritional information per portion
Preparation
Slice the bananas and place in a shallow dish. Hull the strawberries and add to the dish. Freeze for at least 4 hours. Place the bananas and strawberries in a blender. Add the almond milk and SteviaSweet Crystal. Puree until smooth. Divide into serving bowls and enjoy.
Back
Ingredients for 4 portions
Back